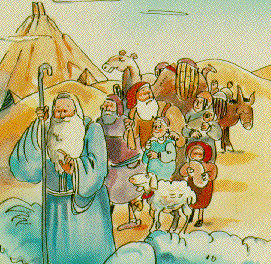 Okay, so maybe the term "mass" is a bit much, but that's what I feel. :)
In our ward/congregation we have a number of families that are moving away. Away from our already small ward. Boohoo. We are losing Ben's 1st counselor in the bishopric, and his wife - a primary pianist and seminary teacher. The primary president is moving - and her husband, a counselor in the Young Men's organization. The primary secretary is also going - along with her husband, a counselor in the Elders Quorum. Our nursery leader is moving to another ward. She is The Best primary/nursery worker. She is so good and so truly loves the kids she serves. She is irreplaceable. There is another family in the ward that has their house up for sale and if they move we will lose a counselor in the primary - as well as 50% of our Young Women that attend each week (we have about 4 active YW total).
Sad, huh?
But that's not where the exodus ends.
Our elementary school will also suffer next year. Our principal in leaving for a teaching position at another school. A family with 3 kids at the school - 3 wonderful kids - are opting for homeschooling next year seeing as their oldest would have gone to Middle School and they were not going to do that. Miles and Jonas will each lose a best friend from that family. Our neighbors and school-mates are moving - they have two sweet, great kids. Jake is Jonas' best friend and we'll miss having him and Elizabeth over to our house to play. There is a teacher, who was in our old ward but moved to another ward, who is having a baby and will not be teaching next year. So her son, who will be in 3rd grade next year, will not be going to Northside either.
More sadness, huh?